As one of the largest economies in the world, China is known as "The World's Factory", accounting for about 30% of the world's manufacturing production in 2018, in contrast to its measly 3% of the world's manufacturing output in 1990. This is due to a number of factors, including China's innovations towards its own manufacturing capabilities, attributed from the advancement from various industries, digital transformation, and government support. Another factor emerges as the backbone of "The World's Factory", and that is the advancements made by Chinese enterprises.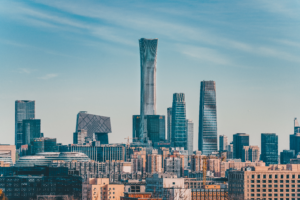 China's Former Minister of Industry and Information Technology, Xiao Yaqing, once stated in a press conference in 2022 that China needs to support the development of small- and medium-sized enterprises to further progress industrial clusters, as these enterprises are fundamental to the development of the manufacturing sector.
So how can these enterprises truly take the reins and propel themselves forward? How can Chinese businesses truly shine on the global stage and contribute to the advancement of China's overall economy?
What makes the World go round: Branding and Marketing
While China has all the technological capabilities to rise above the competition, it is branding and marketing that will drive China to become a truly global leader.
Jacob J. Puthenparambil, Founder and CEO of Redhill attended an interview with GDToday at the Asia Youth Leaders Forum on March 25 in Nansha, Guangzhou. As a Singaporean entrepreneur, Jacob shared his insights on how technology and branding are the keys to the high-quality developments in Mainland China and the Guangdong-Hong Kong-Macao Greater Bay Area (GBA).
Jacob believes that while China is on the right track with its emphasis on technological development in areas including the Internet of Things (IoT), artificial intelligence, and autonomous vehicles, high importance also needs to be attached to the effective development of how Chinese enterprises brand and market themselves. This will unlock new doors for Chinese enterprises to drive industries forward and innovate towards greater manufacturing capabilities.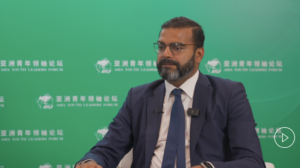 The next Apple or Tesla is already here in China
"China has successfully built itself into a massive manufacturing hub for the whole world, so economies around the world will be looking at how the Chinese economy can be more efficient," said Puthenparambil.

"The iPhone is made in China, but it's Apple that is making the money because the brand name is so powerful. Also, the local cars that I saw in Guangzhou are very impressive. I would be quite optimistic and confident that the next Apple or Tesla is already here in China. It's just that people don't know about it. If we are given the opportunity to tell the world about it, that would be a giant leap for a company like ours."
Branding is in our DNA
At Creative Consulting Group (CCG), branding is ingrained in our DNA, with Public Relations as our driver. Integrated marketing is our arsenal, and we use a variety of sharpened weapons and tools to tackle diverse communication challenges. Our approach to branding extends beyond logos, typography, and color palettes. It's about the reputation and perception that your business has built through effective storytelling.
We recognize the importance of consistent and effective communication in building a strong brand that resonates with the target audience. Our integrated marketing strategy leverages multiple channels and platforms to meet your audience where they are, alongside creating a cohesive and impactful message that builds brand recognition and trust. By doing so, we help businesses reach their full potential and rise above challenges.
Time to go global with us, where branding matters!
With 19 branches worldwide and a global vision, CCG has the local intelligence and expertise to help Chinese enterprises reach the international stage. As the lead of the Greater China Team in Redhill World, CCG is well-equipped and excited to partner with Chinese brands seeking to launch, rebrand, or enhance their branding efforts. Let us help you harness the power of branding and unleash your business's full potential!
***
Jacob's full interview with GDToday can be found here: https://lnkd.in/gZvmSNyT
For more PR Insights and happenings, follow CGG's LinkedIn here.

In need of tailor made PR solutions? Feel free to drop us an email, or visit our Contact Us page!